Stories received by September 30, 2020 will be considered for our fifth issue, which comes out in November. Our fourth issue will be devoted to speculative literary work.
For a better idea of what we're looking for, please read some story excerpts. If you don't please at least read these guidelines. Following them will greatly improve your chances of our publishing you. Orca pays $25 for publication rights and provides one pdf contributor copy. Print copies are available at a discount.
Please note that when you submit your work to Orca, you're adding yourself to our contact list and, thus, consenting to receive our monthly Mailchimp newsletter in your email. The newsletter is very brief, and contains info about issues, deadlines, and our monthly blog. You can remove yourself from the list by using the Unsubscribe link.
Jump to: Submission Specs Translations Responses Withdrawals Payment Rights
Orca publishes three times a year: the March and November issues are dedicated to literary fiction, and the July issue contains literary speculative work. See the Lit-Spec guidelines here.
Submissions are open year-round. We accept submissions of short fiction only. Orca is fee free for up to 100 submissions a month, which is what is covered in the Submittable plan we pay for. After that we charge the standard $3, which helps us pay our published writers. We encourage writers who can afford the fee to support those who can't by selecting the pay option. Submission deadlines: March issue: Jan. 31; July issue: May 30; November issue: September 30.
Subscribers can submit to us for free, even when the free portal is closed, by emailing. Please include your subscriber number.
We are open to any topic, as long as it's written in a literary style. We are open to all writers, without prejudice or preference. We seek work that is high concept: imaginative, thoughtful, and open to possibilities. Give us deep, diverse characters. Blend genres. Connect seemingly disparate ideas. Keep it entertaining, but make us think. Originality will help your submission. If your story regards a topic that's been published a lot, it's probably not for us.
We love flash, and short stories, and not-so-short stories, and we accept submissions up to 8000 words. For anything longer, you're welcome to query.
Simultaneous submissions are expected and encouraged.
Unpublished fiction only: Up to 3 flash fictions of less than 1000 words each in one document, or 1 short story up to 8000 words. Please use a readable serif font (Times/Times Roman is preferred) in 12 points. Double space. Indent paragraphs. Minimum one inch margins. Author name and email, and a word count on the top of the first page. Start the story about halfway down the first page, with the title and byline centered above it. Title and page numbers on subsequent pages in the header. Via our Submittable portal only. No email or postal submissions please.
Please submit no more than once in each category (short story, flash) per issue. Authors whom we have published should wait one reading cycle before submitting again.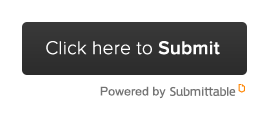 We will consider submissions of translations, provided you can show us written authorization of the translation by the original author, along with the author's contact information. (Not that we don't trust you, but we have to be careful when it comes to copyright.)
Fee-free Submissions: We'll respond at the end of the submission period.

Paid Submissions: We'll respond as soon as we can, usually within a month.

If the story is not for us, you'll get a form rejection (it's a nice one, though). If we thought the story had merit, but it didn't make the cut, we'll probably write a personal note.
If you don't hear from us within the timelines above, your story is still under consideration for an upcoming issue. But feel free to contact us at orcaliterary@gmail.com if you haven't heard from us by the stated timelines.
Should you need to withdraw a full submission, please do so using your Submittable account. If you are only withdrawing a part of your submission (such as a single flash piece from a multi-story document), email us at orcaliterary@gmail.com and let us know.

Do not withdraw your story if you only intend to make changes to it. Instead contact us through Submittable or via email, and we will mark your submission as Open for Editing. You can then upload a revised story.
Payment for publication in Orca is $25, plus one pdf contributor's copy. We are working to increase the monetary amount. We pay only via PayPal or Zelle, so you have to have an account. We cannot send checks.
Upon acceptance, Orca requests first North American Serial Rights and First Digital Publication Rights. All rights revert to the author upon publication. We ask that if the work is reprinted in a collection or anthology that you indicate Orca, A Literary Journal as the original publisher in your acknowledgments.
NOTE: The rights above mean that once the issue is published, the rights to the work return to you. After we publish your work it can only be marketed as a reprint, which limits the number of markets that will accept it, and drastically reduces the pay rate it can receive.